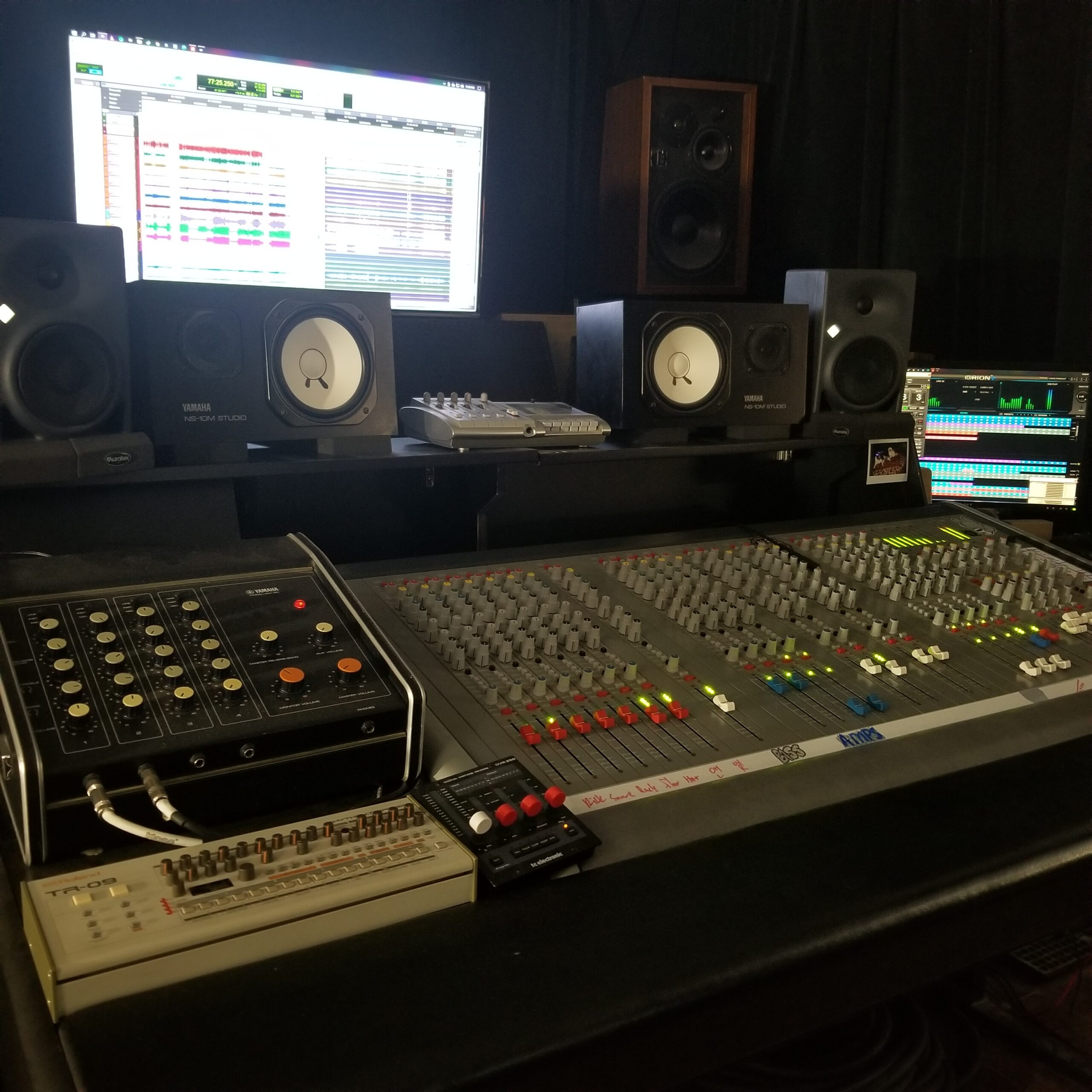 Recording
Join recording engineer Chris Wheeler in the Band Room to track and mix your next release. Whether a single, ep, or full length album- the band room is equipped with the gear and the expertise to capture and prepare your music for release.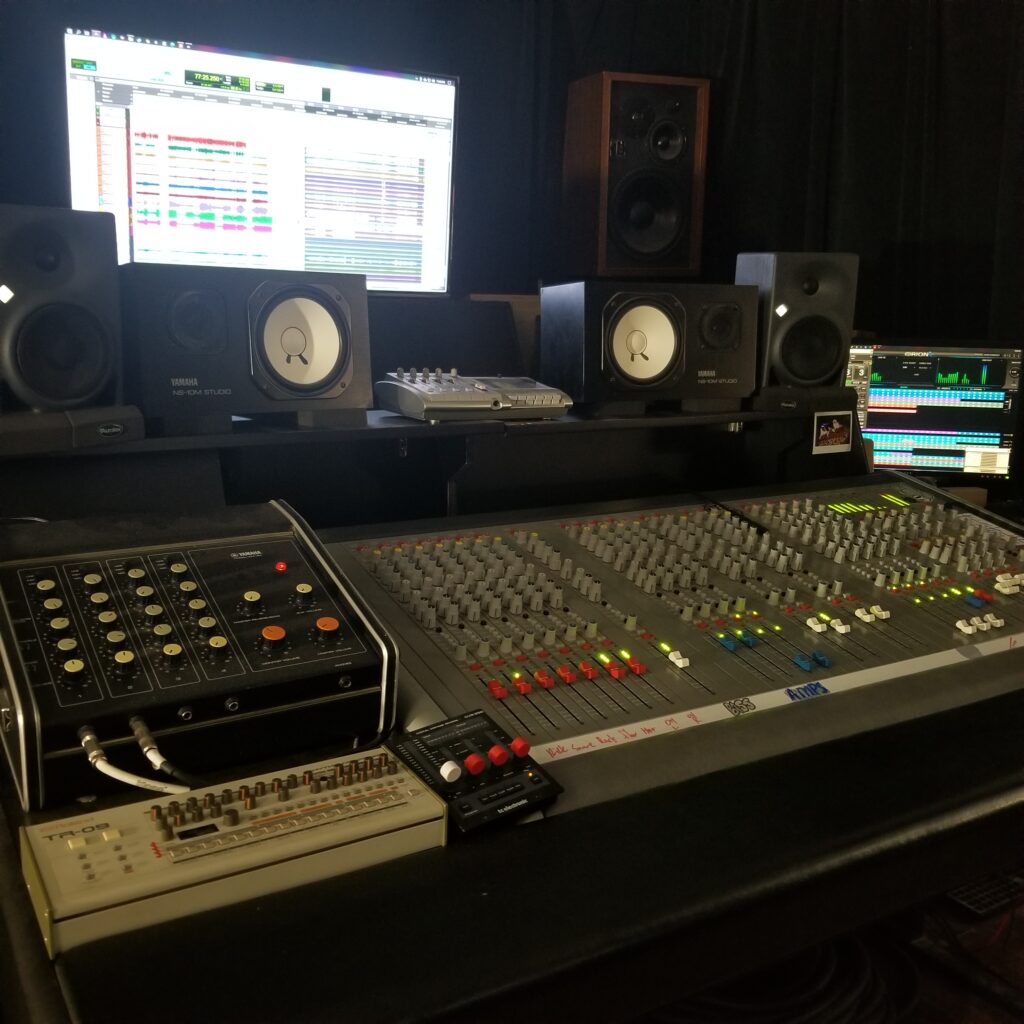 The Band Room
The studio is a 550 square feet single room space
isolated from the outside world and acoustically treated to help you sound your best. This is a working musicians playground- not an overly fancy intimidating space.
We've got a full slate of quality microphones to capture sound in a variety of ways to give recordings just the right tonal quality your songs need. From the height of cleanliness in the AKG C414 to the supreme clarity of Earthworks to the gentle textures of Sennheiser to the raw grit of the classic SM57.
When it comes to mixing, achieving a unique sound palette is what the Band Room is all about. Centered around a 2001 D&R Vision recording and mixing console, this hybrid analog/digital mix system has been designed and arranged to utilize the mixing console to its maximum potential. Besides the normal set of plugin processing, a full set of analog processing is within reach- outboard analog compression, eq, and reverbs and guitar pedals make sound design a breeze and pure fun. Monitoring is provided with a pair of Neuman KH120 near field monitors which express a beautiful and accurate playback. As well there are a pair of the classics- NS10M Studio monitors. The two sets of speakers do their job and hide nothing.
Recent Releases
Follow these links to hear my work